How to Optimize Your Growth Funnel (Examples+Tips)
A growth funnel understands that the true art of converting doesn't just end at the conversion stage. 
Unlike traditional marketing, growth marketing doesn't just focus on catching people's attention. The primary goal is to nurture an ongoing relationship with customers and increase the number of times they buy the offered product.
You can see the AAARRR framework (Awareness, Acquisition, Activation, Retention, Referral, Revenue) below.
We will show you examples and tips you can use to optimize your growth funnel to find success early on.
Get to know your audience
At the awareness stage, your main goal is to introduce your service/product to your audience, increase brand awareness and build trust.
In order to get to know your audience, you can check social media analytics such as Facebook Analytics, Instagram Analytics and Twitter Analytics. This data can help you create a buyer persona.
Creating a buyer persona ensures your marketing efforts are aligned with your audience's interests and needs. 
You need to choose relevant and useful topics for your target audience.
When you create a content marketing strategy, get support from your customer service and sales teams. They will know your customers' pain points deeply. Then you can create social media posts, ebooks, blog posts, guides, podcasts, or videos to reach your audience.
GoPro provides news, product updates and useful tips on their website. Their audience gets to see what's happening in the world of GoPro and engage with the community.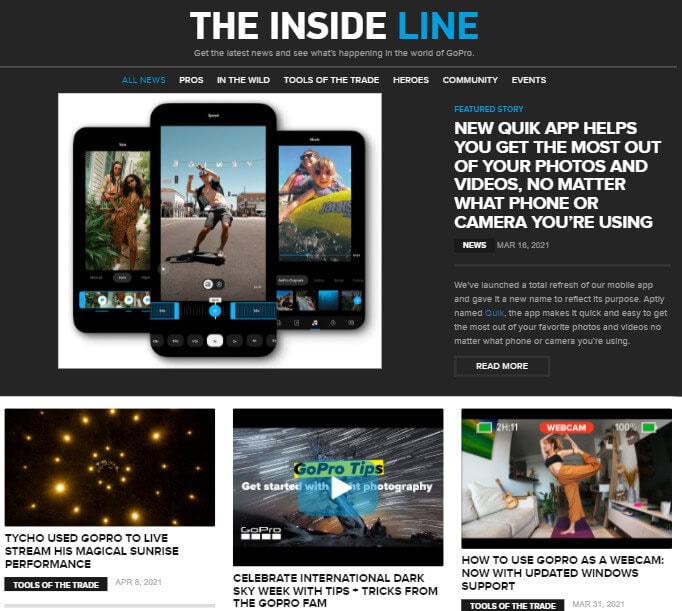 Show benefits to customers
At the acquisition level, you need to show how your solution helps people from multiple angles. When writing your copy for the landing pages, you need to remember that people aren't interested in your company. 
No one cares what you can do. Everyone cares what you can do for them.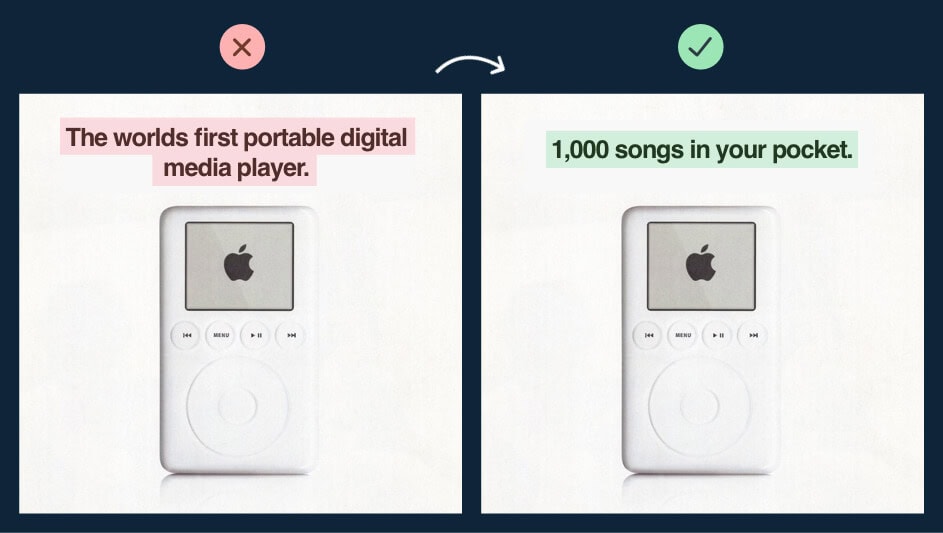 Dropbox had one of the best referral programs that contributed to their huge growth. Their landing page is pretty simple and straightforward. It shows how the customers can benefit from the offer clearly.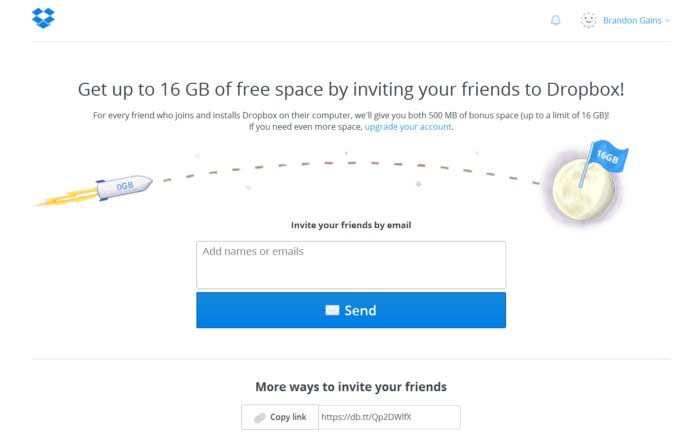 You get free space for referring a customer.
Your referral gets more space in their account.
The more friends you invite that end up subscribing, the more space you get for your own account.
It not only encouraged customers to use the product more, but it also introduced ideal customers to the brand.
As a result, Dropbox's user base increased by 3900% from 100,000 to 4,000,000 users in 15 months
If you want to build a growth funnel that fills itself with referrals, you need to make your offer irresistible to both the giver and the receiver.
Engage with your customers
The activation stage is all about how you acquire leads and nurture them.
Customers are frustrated when there isn't enough help available to them about your product. As a result, they shy away from your product quickly. How do you make sure this doesn't happen?
Your customer support team can guide visitors throughout their journey thanks to tools like live chat. Using live chat to implement conversational marketing on your website can play a key role in your lead generation strategy. 
According to Intercom, website visitors are 82% more likely to convert to customers if they've chatted with you first.
With live chat, instead of passively collecting a lead's info, you can proactively interact with people using targeted outbound messages. Live chat helps you engage with prospects in real-time, whether through automated chatbot conversations or a real person. 
Take customer feedback seriously
The buyer's journey doesn't end at the decision stage. You need to take retention and advocacy into consideration. In order to retain your customers, keep providing valuable content consistently and create a seamless onboarding experience.
Did you know 79% of customers would be likely to make another purchase if they had a positive experience with a brand? 
You can reach out to customers directly and ask for feedback. Getting regular feedback helps you improve your products and services, resulting in higher customer satisfaction. And of course, that leads to customer retention.
Create a customer feedback loop so you can collect, analyze, and apply suggestions to improve the customer experience. You can send out surveys, use live chats, or send direct emails to get feedback.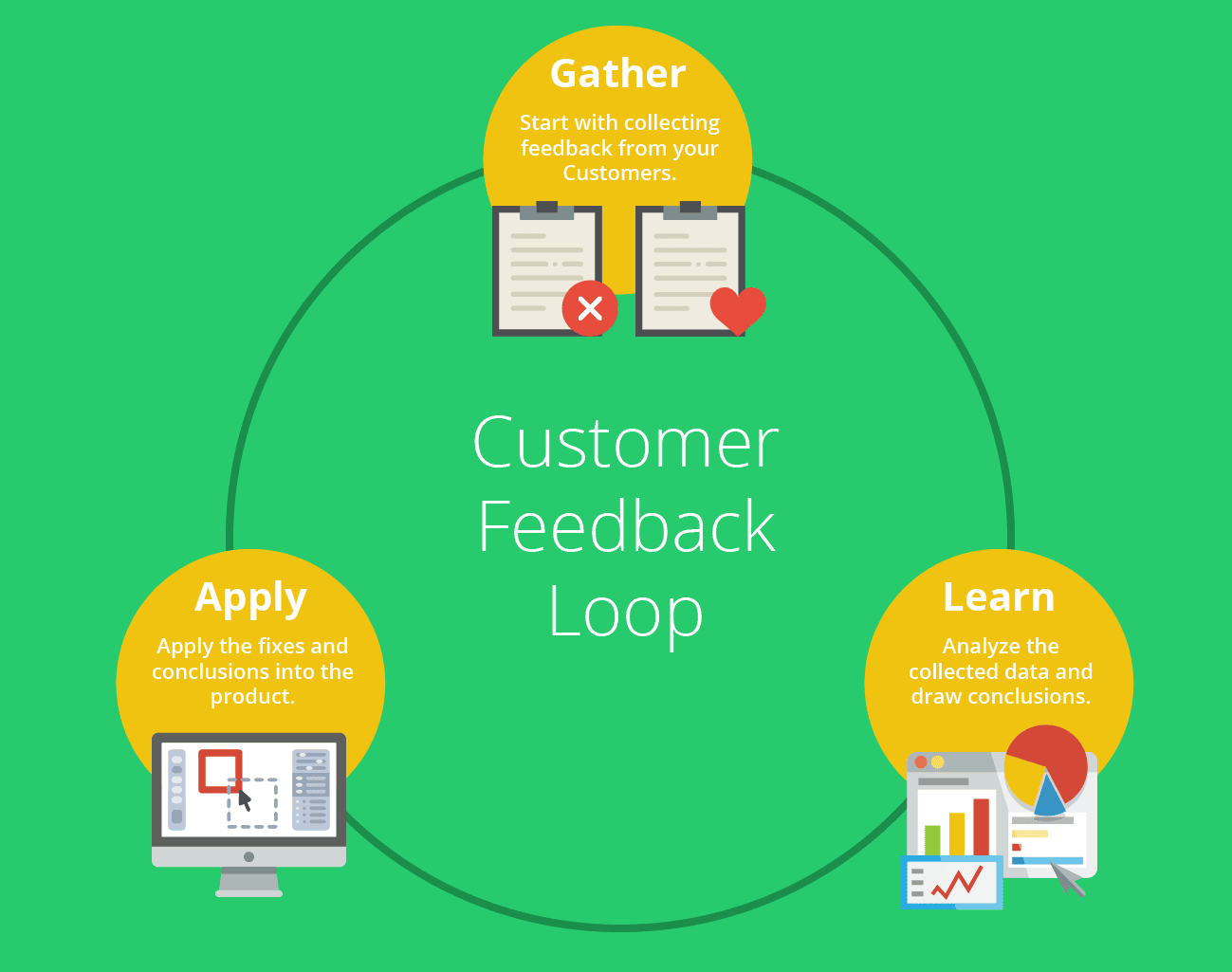 According to HubSpot, 96% of customers would continue to buy from companies that apologize and fix a negative situation. Solving your customer's problems quickly can help increase customer retention.
Go viral
Referrals are vital to driving growth. 
Let's look at Dropbox's example again. When they achieved great success with their first referral program, they came up with another viral idea. They doubled down by giving their customers more space.
As a result, they had a 60% increase in subscriptions.
Another option is to build an online community for your loyal customers. You'll build social proof by giving your customers a place to share their reviews, ask questions, and connect with others in the community.
In order to encourage advocacy for your brand, you can also build a loyalty program to reward loyal customers.
Conclusion
Remember that the growth funnel is an ongoing cycle. Nurturing doesn't end when your lead becomes a customer. Find out ways to deepen your relationships to help customers. In that way, you'll not only fill your growth funnel but keep customers coming back to you.
At Response DGA, we create a digital growth marketing strategy that is not only innovative and market-leading but, most importantly, delivers commercial success. Would you like to discuss a full-funnel digital growth campaign?