Account-Based Marketing Strategy Determination and Personalization Methods
Account-Based Marketing (ABM) is better positioned than most marketing strategies in responding to the challenges faced by marketing professionals during the COVID-19 process. Due to the fact that Account-Based Marketing (ABM) is extremely flexible and customization can be used in many areas. Even if priorities and strategies have changed, it has managed to become a marketing strategy that not only survives but also develops in this new working environment.
Undoubtedly, most companies are trying extra to use their budget correctly, and maybe even decide to reduce the budget. At this point, people who have determined the ABM strategy well know that their potential customers are in front of their computers at home and they are planning how to move their company further. In addition, when we look at the developing brands, we see that in this process. It is not those who try to make opportunistic sales to their customers. But that they are companies that try to meet the needs of the customer and really work to create added value. You need to show them how you can help them and perhaps benefit from these tight budgets.
The way to showcase the Account-Based Marketing benefit: Personalization
Right now, the best way to show this benefit is personalization. Your potential customers will remember their experiences with your product or service for a long time in these difficult times. Therefore, it is time to create personalized solutions by taking into account the needs and budget of your potential client, strengthening their participation and significantly increasing their income. Offering a personalized experience helps companies gain long-term customers.
Instead of sending an Aet's message, you might prefer a well-expressed message. Account-based advertising, customizing the content on a website with the help of various tags is another effective way to personalize experiences for target accounts.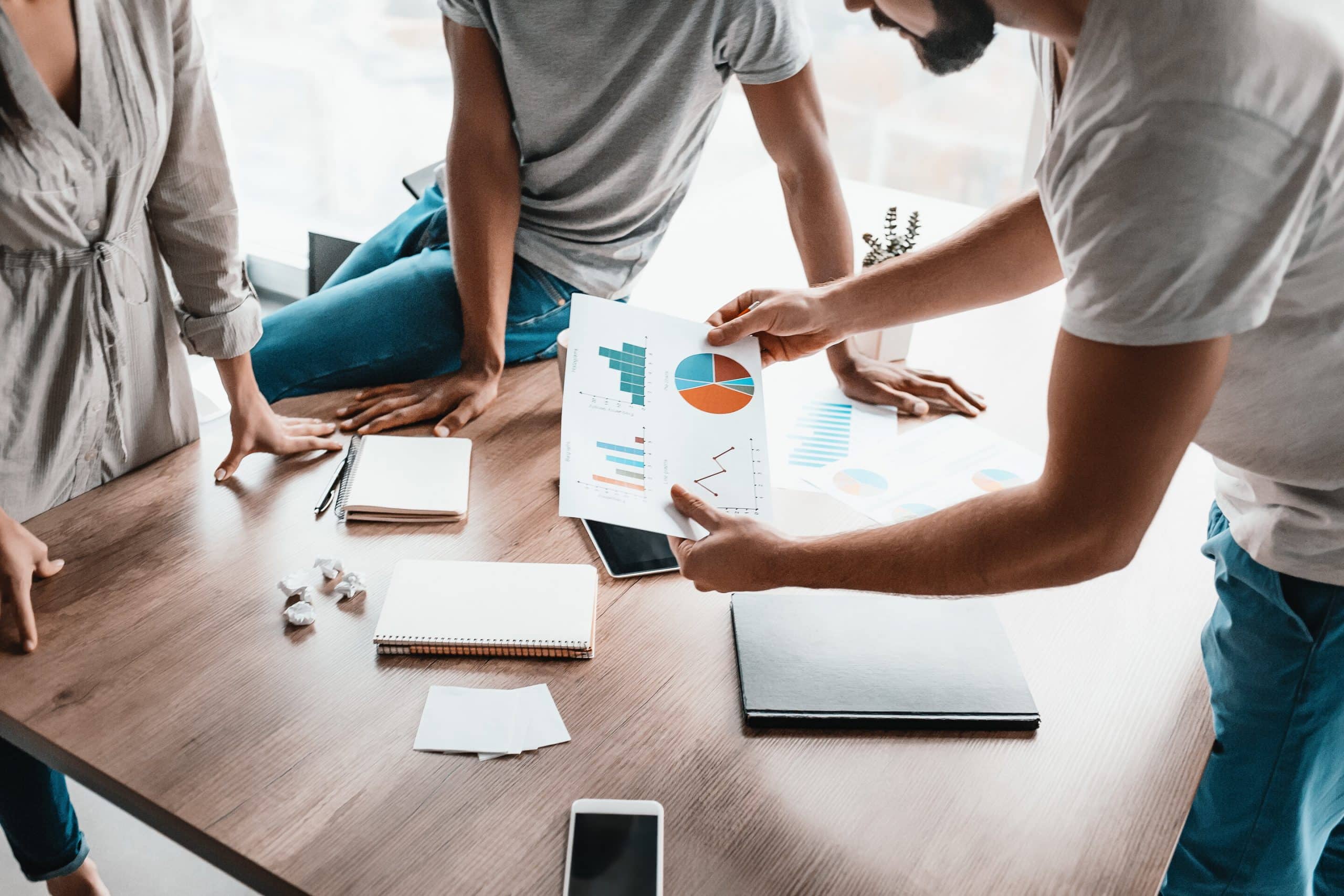 When creating account-based marketing strategies, it is useful to use measurement tools such as SEO (Search Engine Optimization) techniques, keyword targeting, CSAT (Customer Satisfaction). Using SEO in conjunction with Account-Based Marketing helps increase leads and produces improved results in terms of interactivity. An effective SEO campaign will target industry-relevant keywords for a company's product or service and then analyze the user's intent based on organic search results. So SEO helps optimize ABM efforts by ranking a company's website higher in Google SERPs (Google Search Engine Results Page), creating relevant content based on customers' searches, reducing bounce rates, and generating quality leads.
ABM strategies, supported by advanced analytical modeling and accurate routing of revenue, lead the way in accelerating revenue and achieving sales retention goals in the COVID-19 period.
As the number of people in your CRM data increases, your potential customer data that you will be in contact with also increases. In this process, you may need to use marketing technologies (MarTech) that will strengthen the communication between you and your contacts and make it easier for you to follow the process.
An Account-Based Marketing focused MarTech application should focus on:
Customization
Audiences / Analytics
Self-service Dashboards
API Integrations
Smart Chat Robots / Virtual Assistants
Voice and Messaging
Here's what you can do using the Account-Based Marketing platforms:
Target the people you want to be in contact with
Upload your own advertising and content campaigns
Determine the budget you want to spend for each campaign and make plans accordingly.
Measure results at the account level
There are many different programs where you can get these services. When we think of these programs, some of the resources that will help you get your message across are Jabmo, Demandbase, Terminus, Vendemore.
Using Marketing Automation for Your Account Strategies
You can automate all your marketing activities and thus allocate more time to work that will create added value. You can score and rank your accounts according to the BANT model, and finally, you can ensure that your CRM system works integrated with the marketing automation system.
Marketing automation is a relatively new product and we can count the biggest players in this field as Hubspot, Marketo, Eloqua and Act on . The best part of marketing automation that makes our job easier is that you can manage and measure all your activities and campaigns from one place. You can integrate with the CRM tool you use and capture all your contact information from a single center.
Marketing automation systems are designed for marketing teams, so it aims to minimize manual work, that is, when you try to deliver the same email to 100 people by copying and pasting, you spare a significant amount of time, but thanks to marketing automation, the same email can be delivered to thousands of people in a very short time. With this feature, you can increase email, content, advertising and social media interaction for your accounts and create added value for your company.
Nurturing
There are 2 ways to interact with your accounts. Either they have contacted you or you have reached them. This is called inbound and outbound marketing. Marketing automation systems can track your inbound and outbound activities. These activities are often referred to as "nurturing", which means feeding your potential customers in terms of content and different activities to make more purchases from you.
Inbound Marketing
According to the Demand Gen report, 90% of your potential customers reach you when they need it, so the most important issue you need to be sure is, can your customer find you easily in case of need? Can you be in the right place at the right time? The ability of your potential customers to find you naturally is called inbound marketing. These inbound activities can be completed in the following ways;
Forms
Landing Pages
SEO (Search Engine Optimization)
Social media
Website
Webinar (Webinars)
Events
Videos
Outbound Marketing
Outbound marketing, on the other hand, is all of the activities your company uses to reach your potential customers in target accounts and explain solutions. Examples of this method;
Advertisements
SEM (Search Engine Marketing)
E-mail
Direct Mail
Video
Scoring by Activities
Another important feature of marketing automation is scoring. With this feature, you can rate how relevant your potential customer is to your content.
Some of the marketing activities you can rate are as follows.
Time to view your site
Pages viewed
Opened emails
Contents clicked
Downloaded content (form, ebook, case studies etc.)
Integrating Your Platforms
Integration is done through API (Application Programming Interface). Your marketing automation system calls the Application Programming Interface to transfer the information back to CRM. The number of API calls may be limited depending on which marketing automation system you use. If your API calls are limited, you cannot get real-time insights about your campaigns from CRM.
Besides these, you can assign reminder tasks for your accounts to the relevant person and monitor your accounts. After setting up your ABM strategy, you can increase the interaction between you and your accounts with the different marketing technology tools we mentioned above. And ensure that your sales teams are supported by your marketing employees.